Perfection
in every detail
We use state-of-the-art CNC machine tools.
Our machine park consists of milling centers of 3, 4 and 5 axes of DMG, Mazak, Mikron, Hermle, Agie Charmilles and Gildemeister, as well as Blohm and Studer grinders.
Additionally we use EDM machines made by AccuteX, Sodick, Agie Charmilles and Fanuc as well as CMM by Zeiss.
5 – axis machining centers
4 – axis machining centers
3 – axis machining centers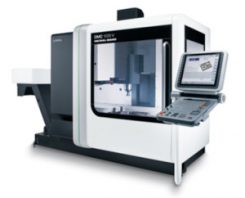 High Speed Cutting Machines